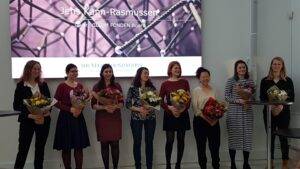 Species360 is pleased to announce that Dr. Rita da Silva is our new Aquatic Scientist Coordinator at Species360 Conservation Science Alliance. The University of Southern Denmark could nominate just one scientist for this award; the University chose Rita because of her successful work on conservation. Rita has been awarded the 2.5 million DKK (approx. 360,000 US dollars) grant for the next 3.5 years to support research advancing what we know about aquatic species and their conservation and protection. We are excited that Rita, at this new role, will be leading key research to better understand how to conserve aquatic species.
Earlier this week, Rita was awarded among the first recipients of the Villum International Postdoc program grant. VILLUM FONDEN established the Villum International Postdoc program to help the next generation of women leaders to kick-start an international research career in science and technology. The grants are strategically timed to coincide with the transition from newly minted Ph.D. to established postdoc, a period that statistically sees the largest number of women leave science.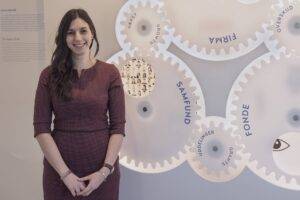 While completing her Ph.D., from 2016 to 2019, Rita worked with her mentor Dr. Dalia Conde, Director of Science at Species360 and Associate Professor at the Interdisciplinary Center on Population Dynamics, University of Southern Denmark. Rita joined the research team and successfully developed several studies focusing on assessing the conservation potential of aquariums and zoos worldwide, including studies published in PNAS, the Journal for Nature Conservation, and Data in Brief. This grant will allow Rita to continue and expand assessments of the conservation potential of ex situ population in ZIMS member institutions.
Rita will develop methods to analyze and forecast population dynamics using ZIMS data in collaboration with Professor Dr. Fernando Colchero at the Interdisciplinary Center on Population Dynamics, University of Southern Denmark (SDU). As part of this grant, Rita will be living for one year in San Diego, developing research at the Scripps Institution of Oceanography to expand her knowledge and network in the Ocean sciences world. We are particularly excited about the work that Rita will be developing with our members and partners to determine how this research can support the decision-making processes for aquatic species management. Likewise, she will explore how Species360's members' information can help for aquatic species management and conservation in the wild.
Read more about the Species360 Conservation Science Alliance.