Tigers (Panthera tigris) are particularly threatened in their natural environment and only few of their demographic parameters have been determined because of their solitary and elusive nature as well as low population density.
In the paper "Sex‐specific actuarial and reproductive senescence in zoo‐housed tiger (Panthera tigris): The importance of sub‐species for conservation" published in Zoo Biology, CPOP SDU and Conservation Science Alliance member postdoc Morgane Tidière together with four coauthors used individual‐based information for more than 9,200 zoo-housed tigers, aiming to determine sub‐species and sex‐specific variability of survival and reproductive parameters with age.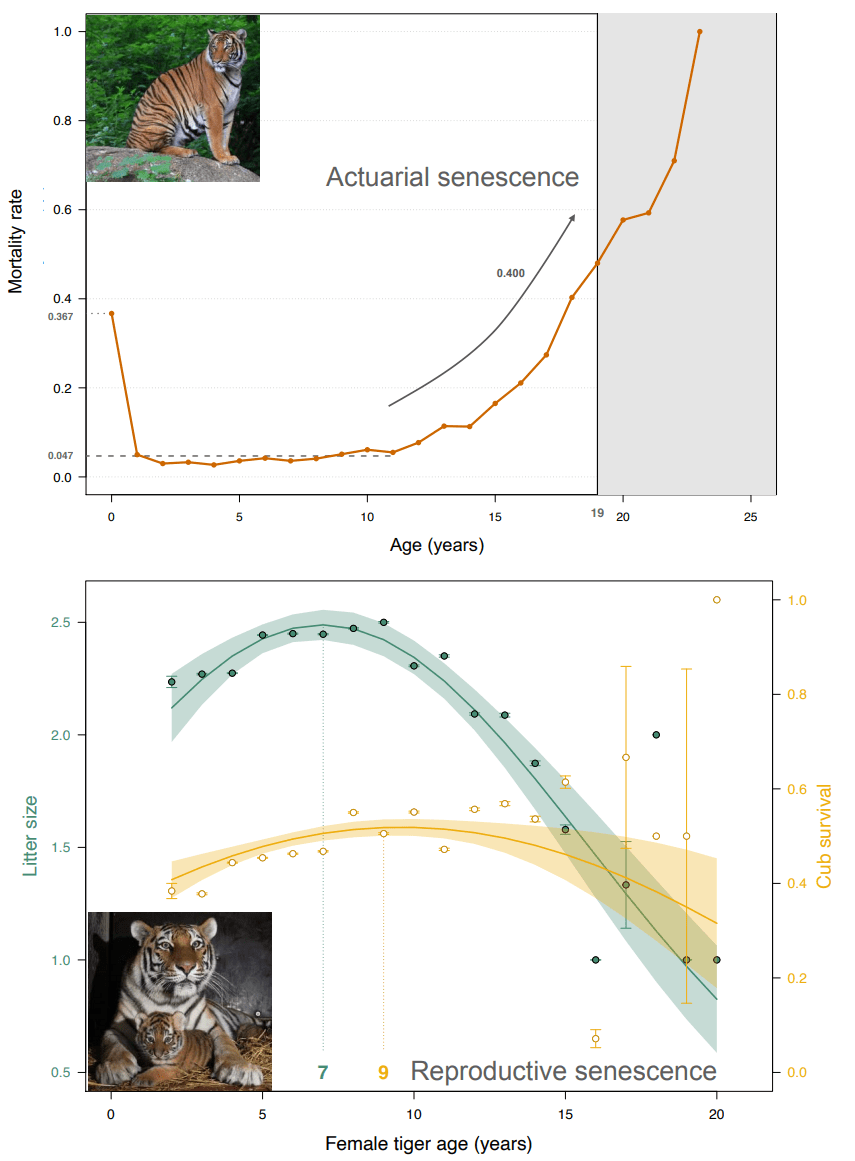 These findings can provide meaningful improvements to the husbandry of zoo‐housed tigers, emphasizing the importance of adult breeding females of 7–9 years‐old to control zoo‐housed population size, but also providing accurate demographic estimates, crucial to set up effective conservation plans. For instance, this study highlights that, for conservation purpose, zoos should continue to manage the 6 sub-species separately as the differ in reproductive and survival parameters.
Read the full article here.