In our intensive 6-day Graduate-level course "Biodiversity, Conservation and Species Management" led by Director of Science Prof. Dalia Amor Conde students become immersed in hands-on practice to learn to develop species management plans for endangered species such as the Spider Monkey, the White Rhino, the European Bison, and more.
The course is hosted at GIVSKUD ZOO our Sponsor-Partner where students get a behind the scenes look into zoo conservation management and learn how modern zoos contribute to conservation through education, conservation breeding, and research.
The course includes guest lectures from experts who join us from all continents, introducing genetic rescue, re-introduction programs, IUCN's Taxon Advisory Groups, the Convention on International Wildlife Trade (CITES), and the critical nature of collaboration and data sharing amongst zoos and aquariums worldwide.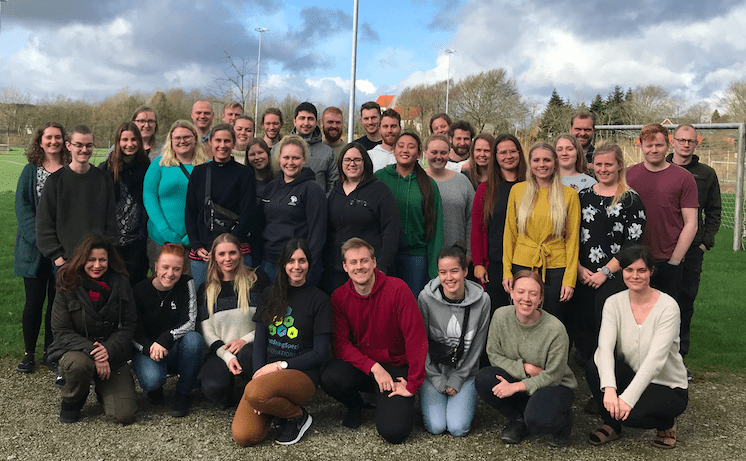 Graduates of the 2020 class on "Biodiversity, Conservation and Species Management" at Givskud Zoo, Denmark.