Students from the University of Southern Denmark just returned from a one-week intensive course on Species Conservation – a key element to achieving the UN Sustainable Development Goals  learning about the complexity of species conservation led by Species360 Director of Science Prof. Dalia A. Conde and supported by Species360 members Dr. Johanna Staerk, Dr. Morgane Tidiere, and research assistants Rikke Øgelund Nielsen and Jacqueline Jürgens.
This year's students discussed issues related to keeping big cats under human care, carbon compensation, palm oil, and aquarium trade sustainability.
"I learned so much. The more I learn, the less I know. I came home feeling that there is much information that I do not know about. I have gained new perspectives on all the debate topics" – Comment from an anonymous student 
Current conservation issues were presented by experts who spoke to us from 5 countries including Dr. Monica Biondo, Dr. Andrew Rhyne and Dr. Paul Anderson about the Aquarium Sustainability, Simon Bruslund from Birdpark Marlow on bird and ornamental fish trade, Carl Traeholt from Copenhagen Zoo about the palm oil industry, Claus Kjærby about climate change, carbon compensation & the impact on indigenous people. Beside this, Richard Østerballe, director at Givskud zoo and Kim Simonsen, biologist and studbook keeper of the EEP for lions, discussed the welfare of big cats. Additionally, the students had a panel discussion with Richard Østerballe, Kim Simonsen and Simon Bruslund, head of conservation of Marlow Birdpark and CSA Academic Partner, about every aspect of zoos and their role in conservation.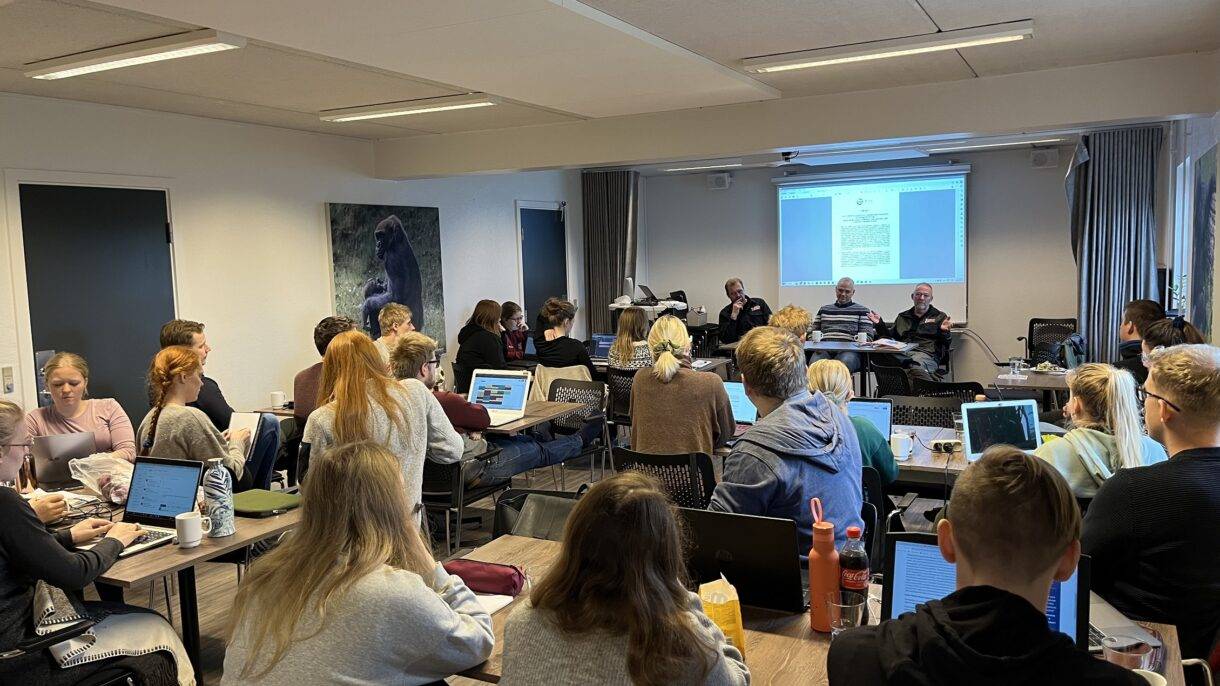 The students were able to get really close to the species at Givskud in the "Behind the Scenes" tour led by zoo director Richard Østerballe and learned about the importance of zoo conservation work from curator Kim Simonsen.
"Take the course! It is without a doubt the best course/field trip that I have participated in. It is very rewarding and tons of interesting lectures and introductions with interesting people from the real world" – Comment from an anonymous student